Union Dry Cleaning Machines - Multisolvent Machines
HXL/HXP 8000 & 800 Series
10kg - 40kg
UNION, as always at the forefront of industrial drycleaning technology, presents a new range of models working with alternative solvents establishing a new standard in terms of performance, quality and ease of use.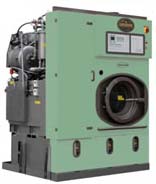 The ideal drycleaning system for alternative solvents, the ideal drycleaning system for you.
The UNION HXL-HXP 8000 & 800 models are available as 10, 12, 15, 18,Kg capacity in slim or wide (2 or 3 tanks) format and 25, 32 & 40kg wide format (2 or 3 tanks) for use with Hydrocarbon, GreenEarth & Rynex3.
Features:
New ITDS drying system
New vacuum still system H.C.S (Hybrid Charge System)
DIALOG PLUS computer
Union's Idromatic still cleaning system
New NEW-TECH cable system for easier access to electrical connected component.
Union NOVA, A New age in Dry Cleaning
10kg - 25kg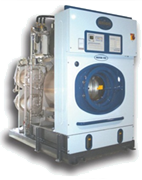 NOVA is an innovative system of cleaning, which introduces a great idea: two independent dry-cleaning systems inside the same machine, the first for cleaning dark garments, the second for particularly light coloured and white garments.
NOVA is also a machine that is very simple to use, offering excellent cleaning results by reducing operating costs significantly.
Simple to install, in the WATER FREE version it requires only an electric cable. NOVA has very low electricity consumption, only 4.9Kw per cycle used by a 15kg machine significantly reducing electricity bills.
Union K-Series
15kg - 40kg
Thanks to an intelligent design, pending international patent, UNION has developed a series of machines dedicated to Kreussler K4, optimised for top results from the new cleaning system.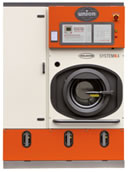 Union began to study this new solvent some years ago, and today is the only manufacturer in the world to have machines available working with Kreussler K4 in three different continents: Europe, America, and Oceania.
Excellent cleaning results, softer garments, brighter colours, easier and faster ironing.
The K4 range includes models of between 15 and 40 kg loading capacity, for the perfect treatment of regular garments, knitwear, leather garments and furs.